Backwash Kicks off RCBW: Benefits Environmental Traveling Companions
The 2017 edition of Backwash is primed with the best local and regional home brewers to open the taps. On Friday, June 2 at Bundox Bocce in the new Reno Renaissance they will share their best ales, ciders, and barley wines to benefit Environmental Traveling Companions.
Backwash flows from 6-10 p.m. Cost is just $40 for general admission and $50 for VIPs who gain early entry (5 p.m.), special tasting area and commemorative tasting glass.  Music will again be provided by Drinking with Clowns and food will available at the venue. Tickets are available at www. backwashreno.org. The Renaissance is also offering special room rates for the night.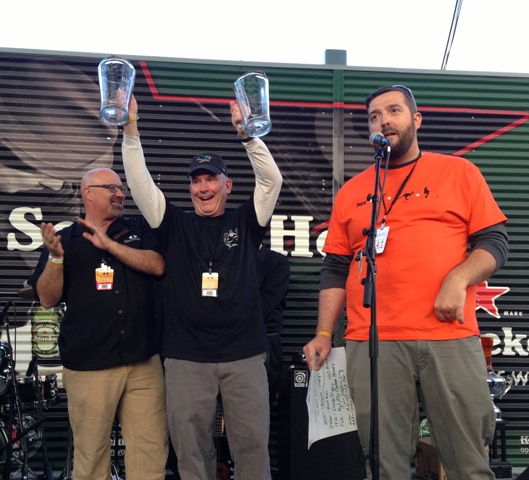 Backwash will again crown champions for People's Choice and Brewers Choice. The winner of the Brewer's Choice award will be brewed at the Silver Peak and become part of the tap line. Winners will also receive a keg for personal consumption. The People's Choice winner will receive $500.
The celebration of hops helps Environmental Traveling Companions. Since 1972, ETC has shared outdoor adventures with under-resourced youth and people with disabilities of all ages, including those with visual or hearing-impairments, physical or developmental disabilities, and life-threatening illnesses. ETC trips enable participants to access the wilderness and develop an environmental stewardship ethic.
In its six years, Backwash has raised more than $50,000 for outdoors-related charities.  Several past Backwash winners and participants are now professionals operating their own craft breweries.
To learn more about Environmental Traveling Companions, visit the web site at http://www.etctrips.org.
Stay in touch with ETC on Facebook at https://www.facebook.com/ETCtrips/
For details and tickets go to www.backwashreno.org
 ###
Media Inquiries: Don Vetter, Vetter PR, Inc (775) 848-0670